Tel: +86 371-67991755
Fax: +86 371-67993277
Sales direct: +86 15838331071
E-mail:sales@battemachinery.com
http://www.continuousscreenchanger.com
24h services
Extruder Pump Screen Changer
Extruder pump screen changer is a type of continuous screen changer,Which has the large filtering area, reduce the frequency in networkcan,Which can be used with various types of imported or domestic extruders for plastics drawing (single wire, flat wire, wire nets).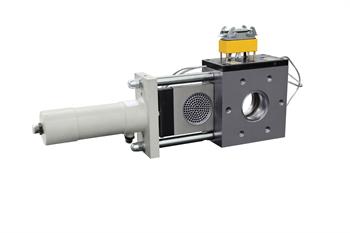 Extruder Pump Screen Changer

Characteristics:
1. applicable to extrusion production of a wide range of polymers with different process
2.Realize the its dual function of filtering and gas exhausting.
3.Both standard specification from 80mm to 250mm and special design upon customer's specific request are available.
4.Outside cover brings the machine good appearance and secure operation.
5.The whole system boasts very reasonable design, easy operation and perfect performance.
Extruder pump screen changer and
hydraulic screen changer
can be used in plastics, chemical fiber, rubber, hot melt adhesives, adhesives, coating materials, admixtures and other products of the viscous flow filtration, blending and processing, easy to replace filters, increase , energy saving, no leakage of material, while saving time and labor.

Relative Articles:
◆Looking for slide plate continuous screen changer for plastic extrusion machine
◆Continuous Screen Changer For Extruder
◆Continuous Hydraulic Screen Changer For Extruder
◆Manual Control Screen Changer