Tel: +86 371-67991755
Fax: +86 371-67993277
Sales direct: +86 15838331071
E-mail:sales@battemachinery.com
http://www.continuousscreenchanger.com
24h services
continuous screen changer price
Zhengzhou Batte Melt Pump Co., Ltd. is a high-tech enterprise specializing in the production of high-quality and high-precision products for melt pumps, screen changers and auxiliary systems. It is located in the Pioneering Park for Returned Overseas Students in Zhengzhou National High-tech Industrial Development Zone with convenient transportation, A beautiful environment; my company since the introduction of advanced technology from West Germany since the application of melt pump technology has accumulated rich experience. In recent years, according to the development trend of world melt pump application technology, many aspects of research work and achievements have been made on the working principle, performance, equipment structure development and control technology of melt pump.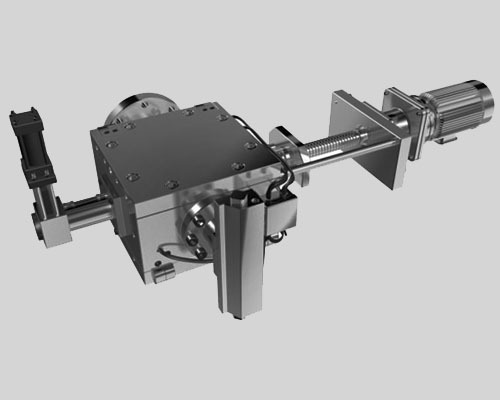 Batte pump products are mainly used for high temperature and high viscosity polymer melt delivery, pressurization, metering. Abroad is widely used in plastic, resin, rubber, chemical fiber products extrusion. Such as: granulation, film, pipe, sheet, sheet, rayon, optical fiber plastic catheter and other industries. With the development of the mechanical industry, melt pumps are gradually adopted and applied by the industry in the domestic market.
The batte Screen Changer is a manual or automatic switching device that includes one or more screens to filter foreign particles and foreign matter as plasticized material flows through the screen. The filter is supported by an alloy perforated plate mounted on a plate or column carrier that can be moved to switch between a system working position and an off-line non-working position. The screen changer can be installed on any new or existing extruder, melt pump, reactor or other extrusion line. It can be used to filter any type of polymer, rubber or ceramic melt.
The goal of Batte's company is to enhance customer's use value, and to provide better service quality through constant efforts, so as to gain customer's approval and benefit more orders.