Tel: +86 371-67991755
Fax: +86 371-67993277
Sales direct: +86 15838331071
E-mail:sales@battemachinery.com
http://www.continuousscreenchanger.com
24h services
Continuous Loop Filter Screen Changer
Continuous loop filter screen changer can change the filter without interrupting normal production and without leakage of material,rupture and continuous filament.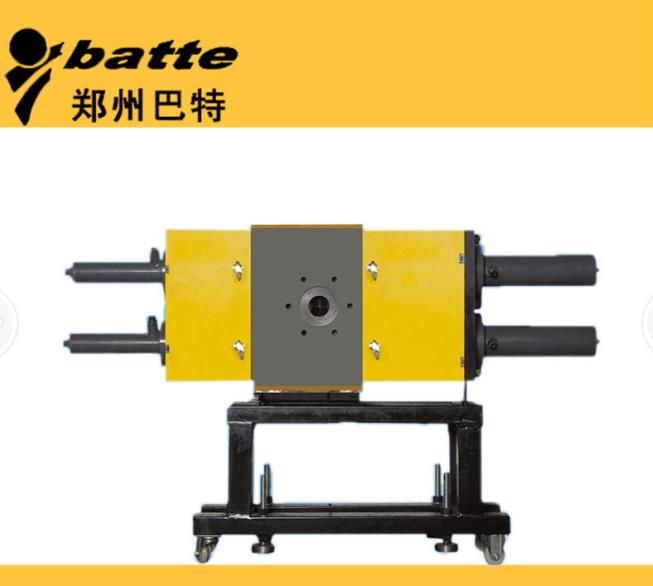 Continuous Loop Filter Screen Changer Characteristics:
1.with a melt pressure measuring system, you can intuitively understand the state and the extruder filter clogging degree and light alarm sound at the best exchange outlets make changer is more scientific and accurate.
2.The type changer is designed with high-pressure sewage material automatic unloading system can reduce the amount of wear of the sliding resistance and the filter block.
3.Road pump station valve system using high-quality product support from, stable and reliable performance.
4.Cast aluminum with a high-energy (heating pipe) heating system and a full set of electrical control systems.
5.Changer main body parts, purification by superhard materials, high strength, thermal deformation resistance, wear resistance, long life.
Continuous Loop Filter Screen Changer Features:
ZB-R-type continuous loop filter screen changer, with suitable types of imported or domestic extruders for plastics drawing (single wire, flat wire, wire nets), blown film, color printing Fumo, aluminum-plastic composite, BOPP , EPS, EPE diaphragm and twin-screw granulation production of filter replacement, hydraulic-driven, easy to operate, a few seconds, you can easily change networks, to increase production, energy conservation, energy effect.
ZB-R Continuous Loop Filter Screen Changer main components:
3. Complete assembly changers
ZB-R Continuous Loop Filter Screen Changer Models And Technical Parameters:
ZB-R-Ⅰ has all the basic performance, there is no electrical control main cabinet.
ZB-R-Ⅱ as the ZB-R-Ⅰ, based on increased power control section, manual operation.
ZB-R-Ⅲ is the basis of ZB-R-Ⅱ on the increase in material flow, material pressure monitoring system, and automatic alarm, semi-automatic changer.
2. the main technical parameters:
Equipped with the unit: SJ45-SJ150 various models (including the double-screw) plastic, chemical fiber extruder.
For raw materials: PE, PP, PS, DET, nylon, PVC, etc.
Pump flow rate: 6 - 10 l / min
Working oil pressure: 4-20MPa
Fuel tank capacity: 50 liters
Speed of change: 40-150mm / sec
Filter block design pressure: ≤30MPa
Heating zone voltage: 220V / 400V
Temperature range: 0-300 ℃
Pressure Range: 0-50MPa
Continuous Loop Filter Screen Changer Information:
As a
screen change manufacturer,
At present, the
contious screen changers
has been supporting the use of the country in Germany, USA, Austria, Japan, Malaysia, India, Egypt and other countries and domestic extruders, stable and reliable performance, and the whole supporting exports in Southeast Asia and Africa.
Relative Articles:
◆Looking for slide plate continuous screen changer for plastic extrusion machine
◆Current position: Batte Machinery Zhengzhou Co.,Ltd > Technic > Views
◆Double Piston Continuous Screen Changer
◆Continuous Hydraulic Screen Changer For Extruder