Tel: +86 371-67991755
Fax: +86 371-67993277
Sales direct: +86 15838331071
E-mail:sales@battemachinery.com
http://www.continuousscreenchanger.com
24h services
Manual Screen Changers
Manual screen changers
as the name suggests is the direct
manual switch screen changers
. Which provide a cost effective filtration solution for the polymer extrusion industry.
Manual control screen changers
are simplified and downtime is reduced because the design permits the extruder screw to be pulled through the
manual screen changer
.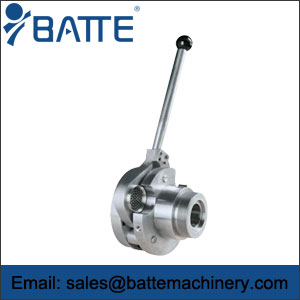 Manual Screen Changers Features:
1.Manual switch screen changers made of high grade tool steel which is thermally treated.
2.The special material and simple design ensure reliability and longer service time
3.Operating bar position can be adjusted according to specific layout of the workshop.
4.Unique flexible sealing system guarantees perfect sealing effect and leakage-free process.
5.The manual control screen changer is not
continuous screen changer
but ideal for processes in order to make a screen change.
6.Less occupied space and easy to operate.
7.Extrusion production line is applicable to all kinds of high viscosity melt.
Manual Screen Changers Applications:
Blown film and cast film
Sheet
Coating
Pipe and profile
Compounding
Wire and cable
Tubing
Blow molding
Food and chemical
Lab lines
Pelletizing (strands and underwater)
Most polymers and viscous materials
Manual screen changers have been widely used in extrusion industry because of its advantages in low investment, easy installation, and good filtration performance.As a screen change manufacturer,Batte also manufacture continuous screen changers,single slide plate double working station screen changer,
automatic belt mesh continuous screen changer
,double pillar double working station continuous screen changer and so on.
Manual Screen Changers Technical data:
Type

Output

Kg/h

Size (mm)

Screen size

Heating tube

L1

L2

Ф(mm)

cm2

V

W
Type

Output

Kg/h

Size (mm)

Screen size

L1

L2

Ф(mm)

cm2