Tel: +86 371-67991755
Fax: +86 371-67993277
Sales direct: +86 15838331071
E-mail:sales@battemachinery.com
http://www.continuousscreenchanger.com
24h services
continuous screen changer extruder
Small screw extruders are generally used to manually change the machine to match, are used to manually change the network to support. Continuous screen changer extruder occupies a small space, easy to operate.
For multi-layer presses matching machine, engineers for the user to design a simple and convenient program.
continuous screen changer extruder Features:.
1, the pressure to activate the seal, the melt pressure up to 40MPa without leakage material.
2. Material thermal deformation is small, the working temperature up to 300oC.
3. Selection of wear-resistant materials, low maintenance costs.
4. User-friendly design, can be equipped with protective cover, to prevent injury and burns.
5. Product range: filter diameter .35-250mm optional.
6. Connection flange design flexibility, according to customer equipment specific design.
7. Network speed, reduce downtime.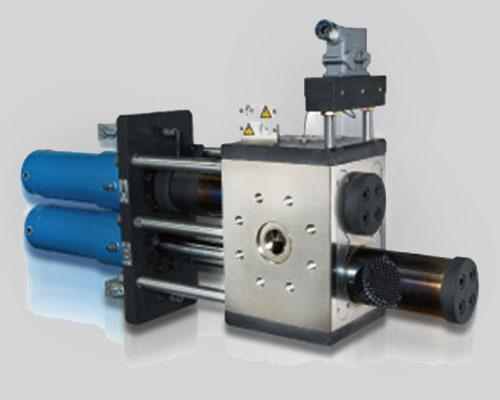 Zhengzhou batte continuous screen changer extruder is the rubber extrusion industry's low-cost filtration program, continuous screen changer extruder for temporary downtime for the application. batte can be designed and manufactured to meet the needs of customers with higher pressure or apply to special materials for the screen changer, continuous screen changer extruder can also be integrated with the discharge valve manufacturing.