Tel: +86 371-67991755
Fax: +86 371-67993277
Sales direct: +86 15838331071
E-mail:sales@battemachinery.com
http://www.continuousscreenchanger.com
24h services
Application of automatic screen changer for drenching machine
The automatic net screen changer is used in the production of chemical fiber, blown film, flat film, tape film, pipe, sheet, wire and fiber, cutting thread, recycling and so on.
Characteristics of automatic screen changer for drenching machine
1. This series of network screen changer is a dual channel double screen structure. When changing the network, it will work in one network and replace it in one network.
2, the design of the material exhaust structure, replace the network without interruption of material flow, to achieve no shutdown network.
3, suitable for all polymer extrusion production requirements.
4. The continuous production of the net changing process will not cause obvious fluctuations in extruder production.
5. It can withstand the melt pressure of 25-30Mpa without affecting its performance.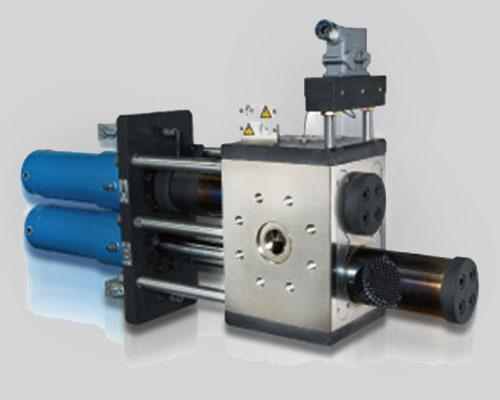 Zhengzhou screen changer manufacturer
Zhengzhou batte melt pump co.ld focuses on the R & D, production and sales of network devices, relying on strong technology accumulation and invention patents to occupy the technical highland in the exchange industry, and provide a total of more than two thousand customers to provide a solution for network filtering.